PHILADELPHIA, PA, July 13 1985, JFK Stadium
Live Aid Concert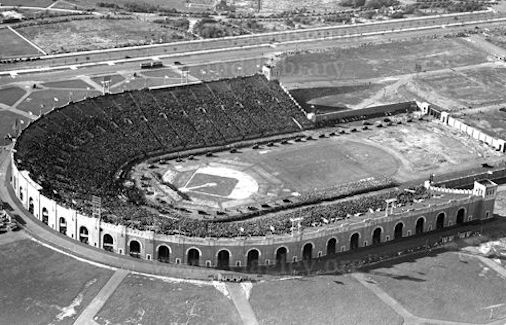 John F. Kennedy Stadium (formerly Philadelphia Municipal Stadium and Sesquicentennial Stadium) was an open-air stadium in Philadelphia that stood from 1926 to 1992. It was situated on the east side of the far southern end of Broad Street at a location that is now part of the South Philadelphia Sports Complex. It had a capacity of 102,000 people.
LIVE AID is a dual-venue concert held on Saturday 13 July 1985, and an ongoing music-based fundraising initiative. The original event was organised by Bob Geldof and Midge Ure to raise funds for relief of the ongoing Ethiopian famine. Billed as the "global jukebox", the event was held simultaneously at Wembley Stadium in London, England, (attended by 72,000 people) and John F. Kennedy Stadium in Philadelphia, Pennsylvania, USA (attended by about 100,000 people), where Bob Dylan performed.
Bob Dylan performed three acoustic songs at John F. Kennedy Stadium with Keith Richard and Ron Wood: Ballad Of Hollis Brown, When The Ship Comes In and Blowin' In The Wind.
Below are the Philadelphia programme and ticket: