ROSKILDE FESTIVAL, Denmark, 1 May 1995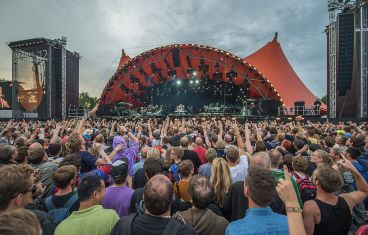 The Roskilde Festival is a Danish music festival held annually south of Roskilde. It is one of the largest music festivals in Europe and the largest in Northern Europe. It was created in 1971 by two high school students,
Mogens Sandfær and Jesper Switzer Møller, and promoter Carl Fischer.
In 1972, the festival was taken over by the Roskilde Foundation, which has since run the festival as a non-profit organization for development and support of music, culture and humanism.
The Roskilde Festival was Denmark's first music-oriented festival created for hippies, and today covers more of the mainstream youth from Scandinavia and the rest of Europe.

Below is the Press kit for Bob Dylan participation on 1 May 1995: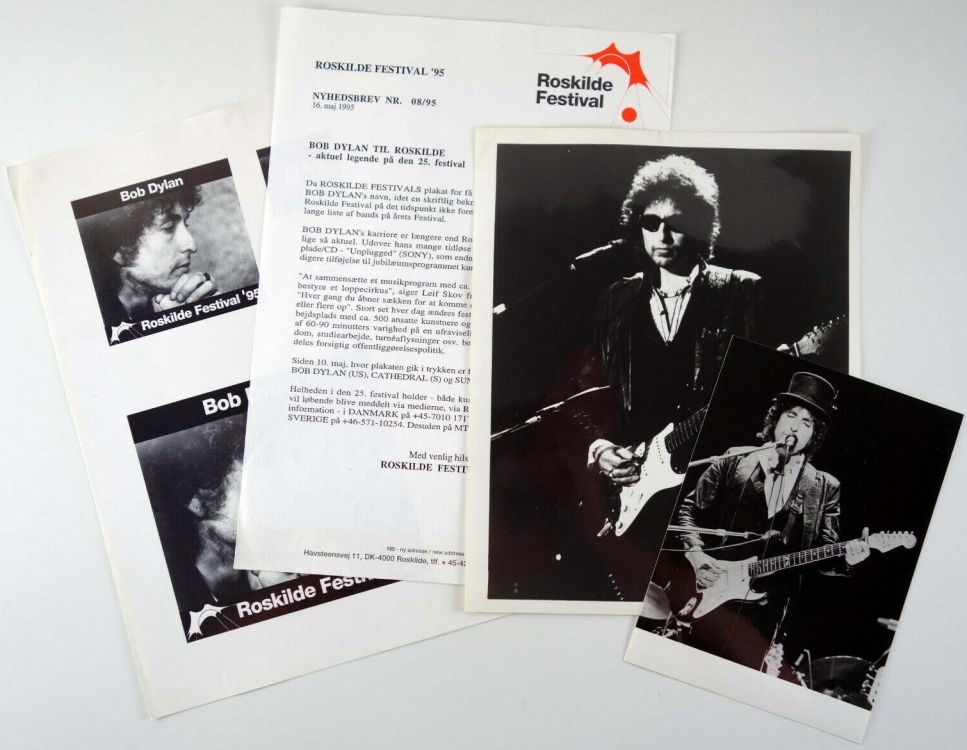 Here is the setlist:
Down in the Flood
It Takes a Lot to Laugh, It Takes a Train to Cry
All Along the Watchtower
Tears of Rage
I Don't Believe You (She Acts Like We Never Have Met)
Silvio
Tangled Up in Blue
Girl From the North Country
Don't Think Twice, It's All Right
Seeing the Real You at Last
I'll Remember You
Highway 61 Revisited
Knockin' on Heaven's Door
The Times They Are A-Changin'