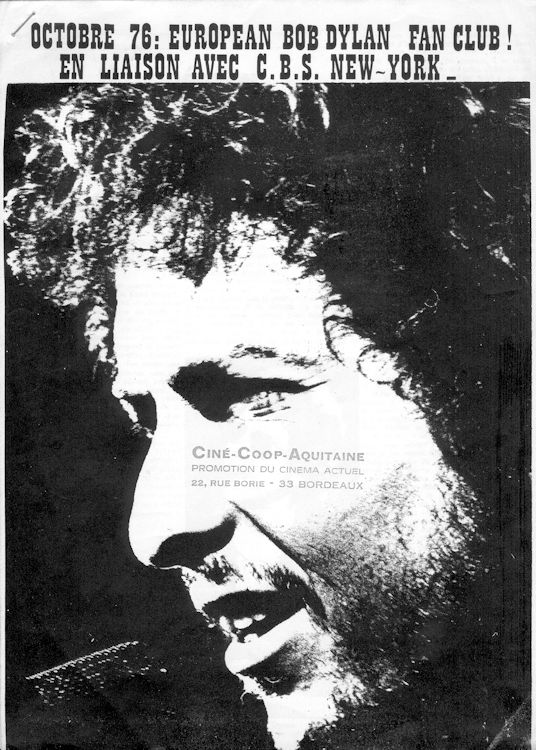 October 1976, advance copy

The creation of an 'European Bob Dylan Fan Club connected to CBS New York', was announced, but this actually never happened.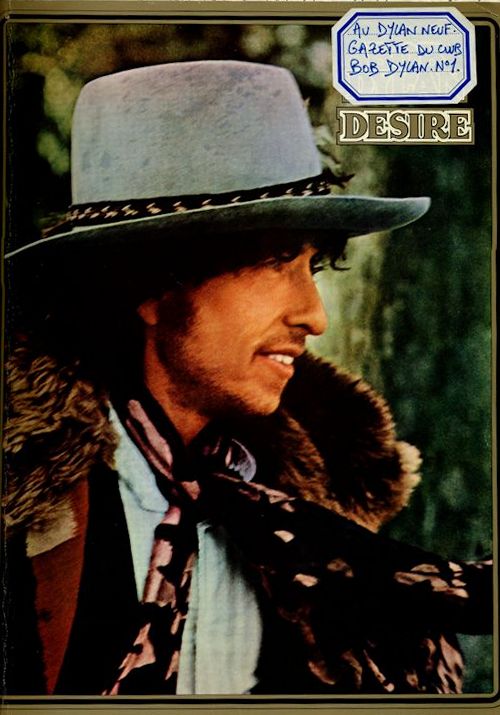 Issue # 1, November 1976. The cover is a cardboard promo of DESIRE, with a hand written sticker pasted on it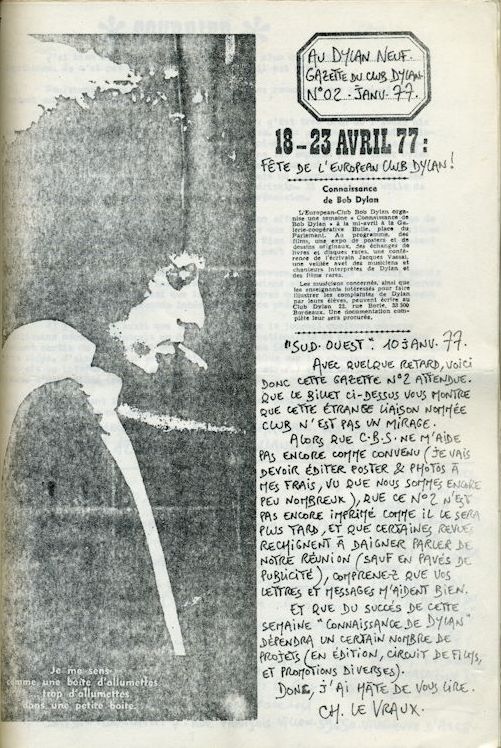 #2, January 1977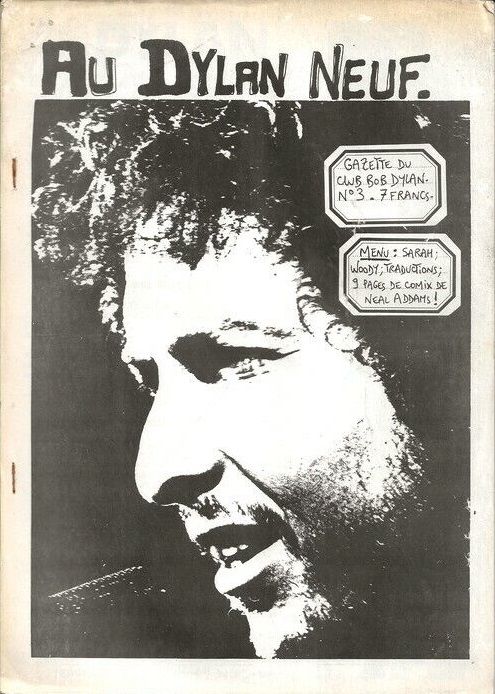 #3 (final), 1977. An issue #4 was advertised for June 1977, but was never published.