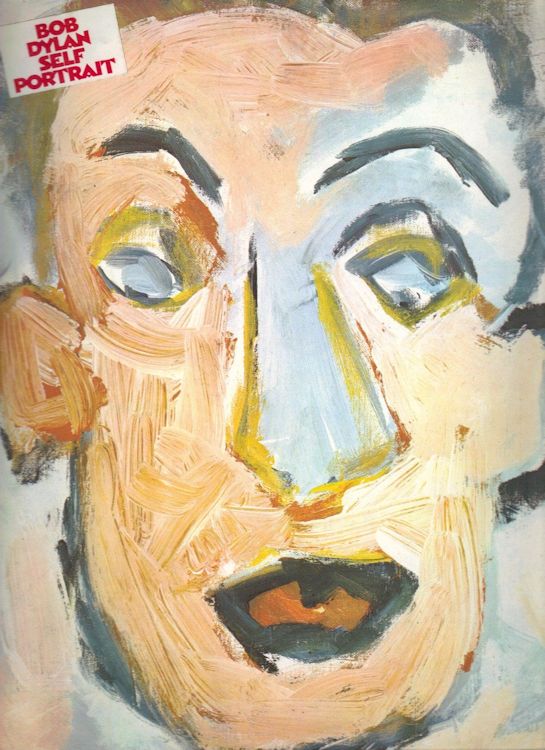 NY Big Sky Music/Warner Bros. 1970. Arranged by Joe Abbe. Edited by Dan Fox. Book design by Sybil D'Orsi, 1st Edition. Contains lyrics, music, guitar chords and charts. Illustrated by color and b&w photo-illus. 12" x 9" pp: 71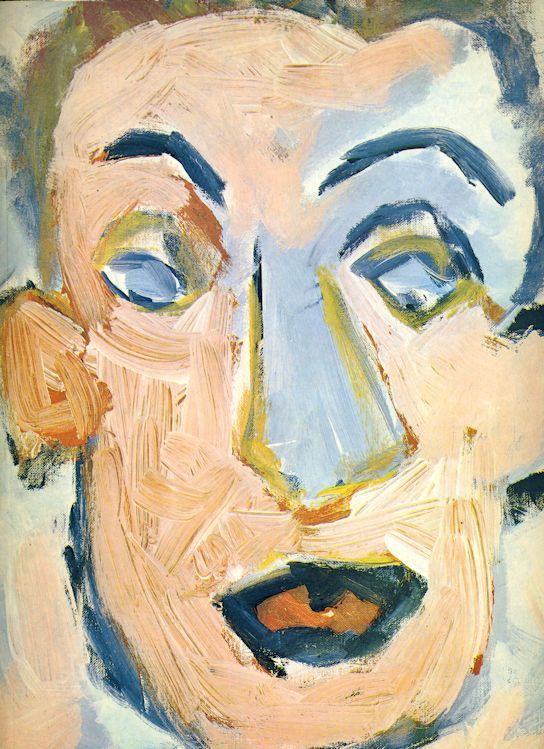 Big Ben Music Ltd, London, distributed by EMI Music Publishing, 72 pages with photos. Includes a reprint of Norman Dolph's article from ROCK Magazine.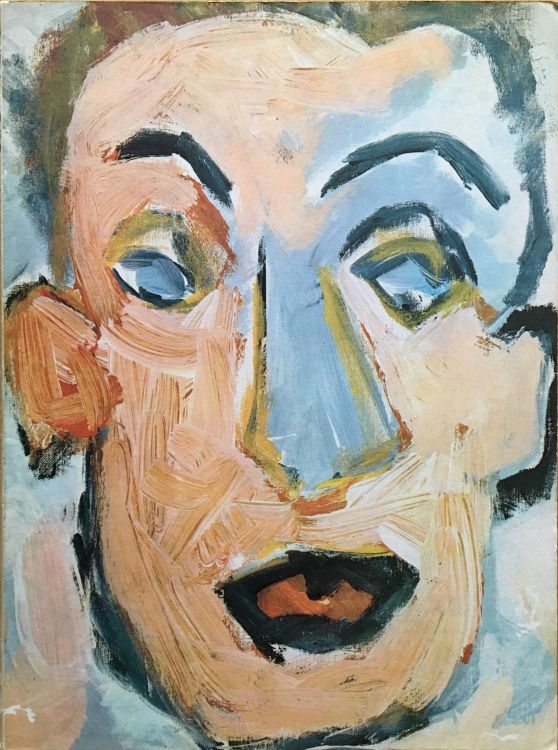 B.Feldman and Co 1970, arranged for piano, guitar and vocal, with chord diagrams plus many great colour and black and white pictures.72 pages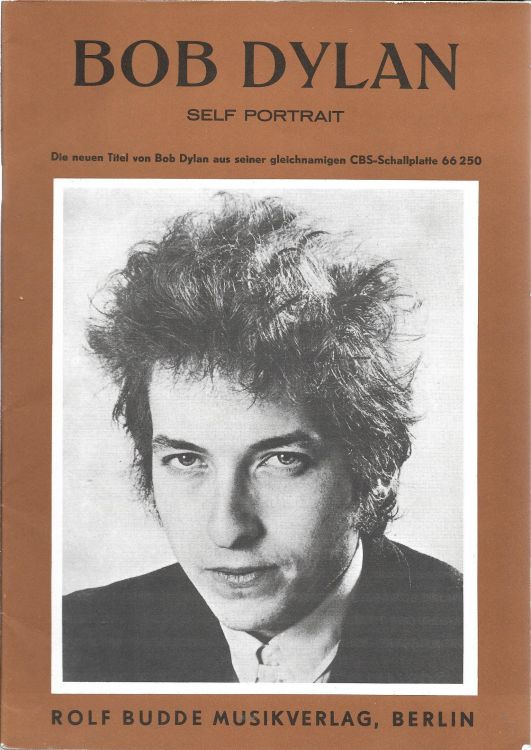 Rolf Budde Musikverlag, Berlin (West) 1970, 38 pages, 12 songs from the album.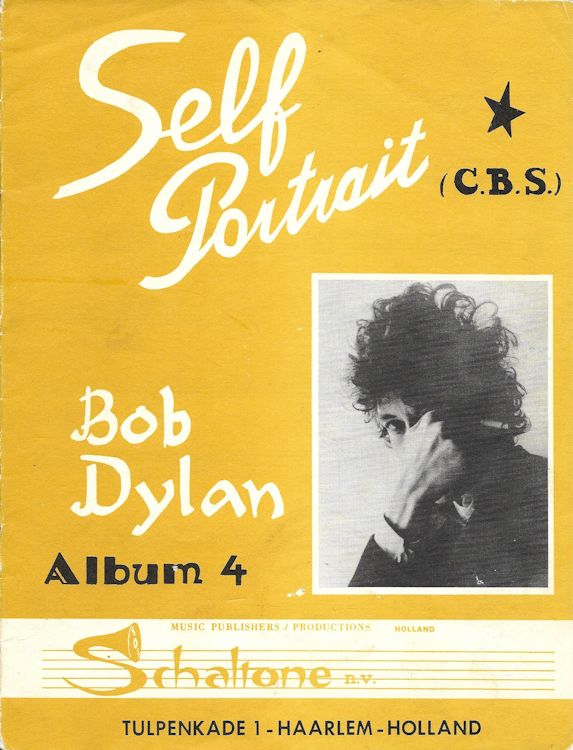 Holland, Bob Dylan Album 4, Schaltone Music Publishers, Tulpenkade 1, Haarlem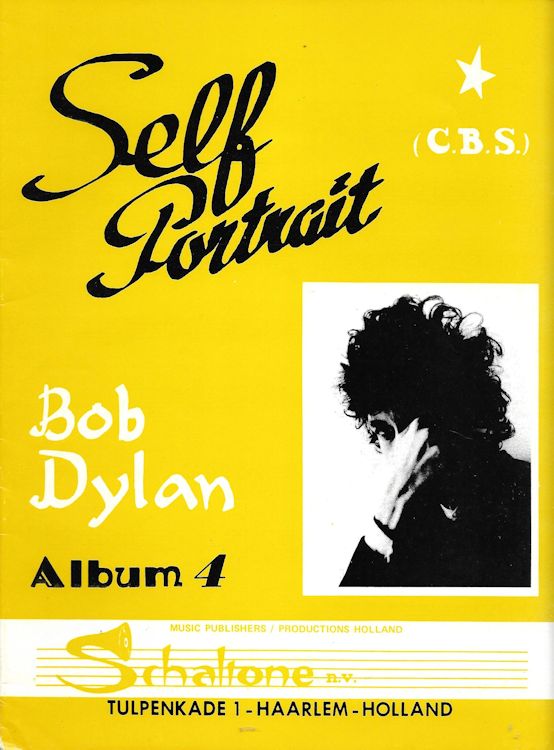 same, alternate colour and black title