I SUCCESSI MONDIALI DI BOB DYLAN, editor Edizioni Musicali Radio Record, (Italy), 25 x 17 cm.
There are three versions of this songbook, (1966, 1968 and 1969) each one with a different selection of songs.
"Testi italiani di Mogol" - Lyrics translated in Italian by Mogol (famous Italian lyricist who collaborated with some of the great Italian singer-songwriters like Lucio Battisti and Adriano Celentano).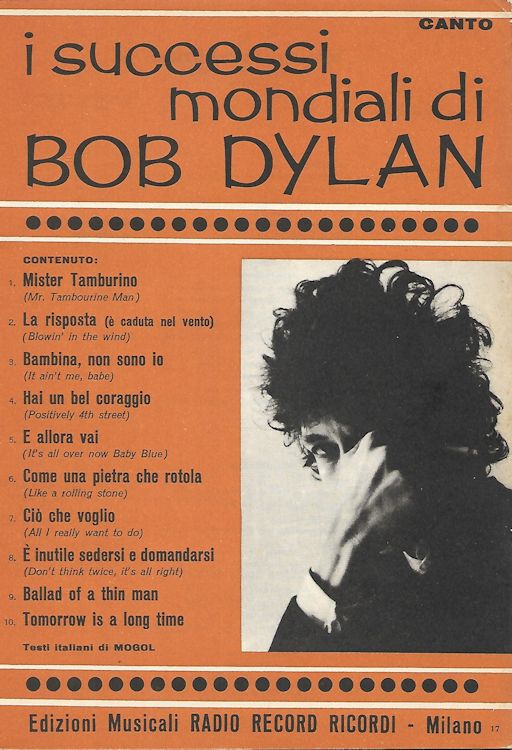 First selection of songs, 12 pages, unknown year. 'Canto' (Singing)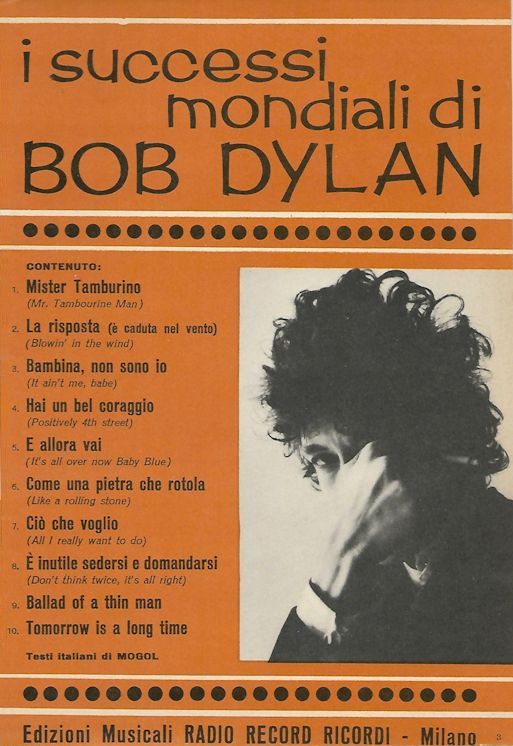 1966, 76 pages
same, 'Strumenti in Sib' (Instruments in Bb)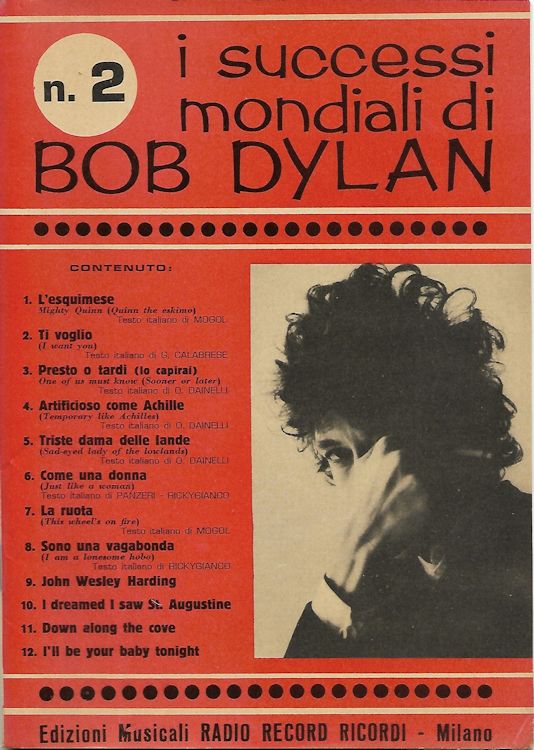 #2, 1968, second selection of songs, 76 pages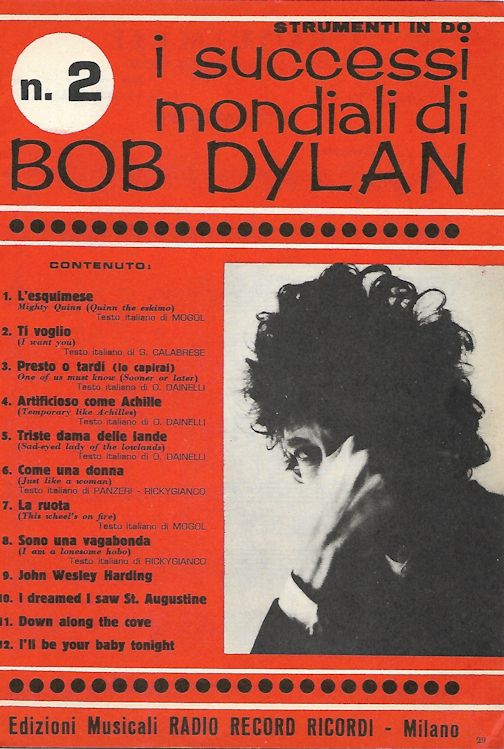 same, 'Strumenti in Do' (Instruments in C)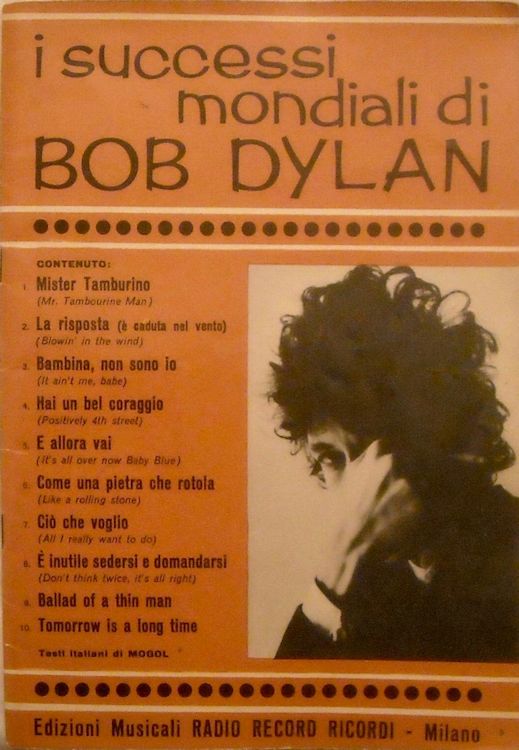 1969, 28 pages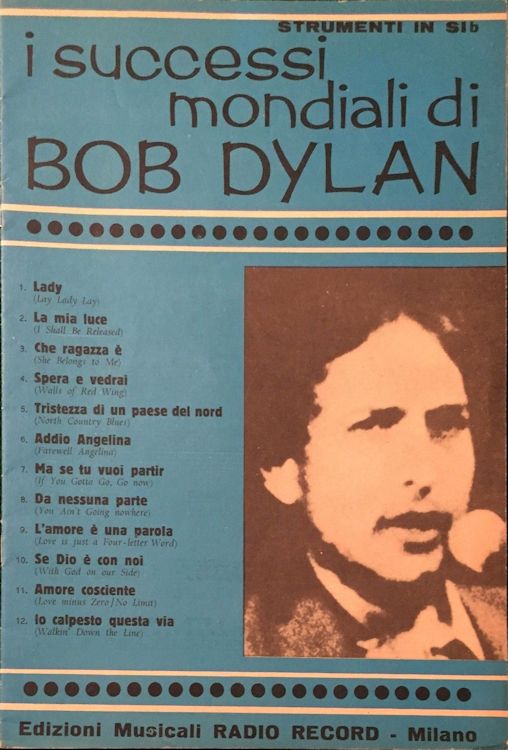 1969, third selection of songs, 'Strumenti in Sib' (Instruments in Bb), 15 pages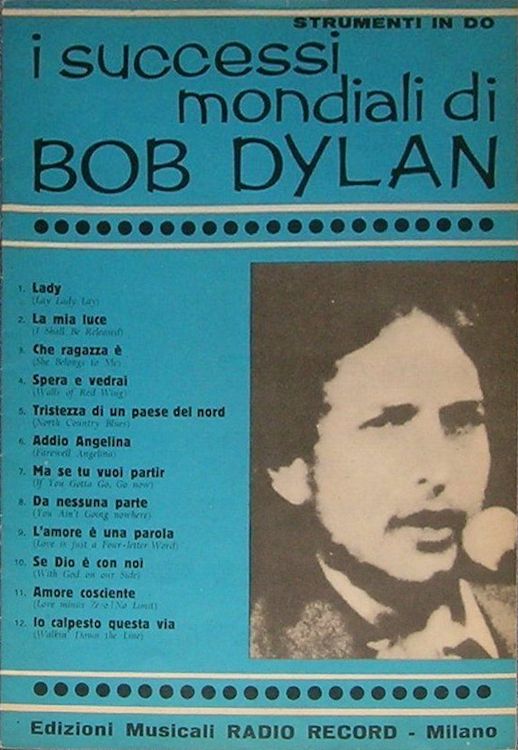 1969, third selection of songs, 'Strumenti in Do' (Instruments in C), 15 pages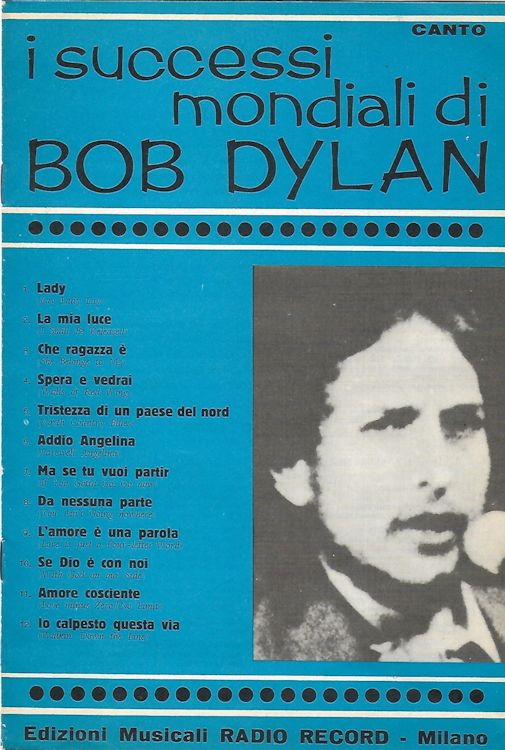 1970, 16 pages. 'Canto' (Singing);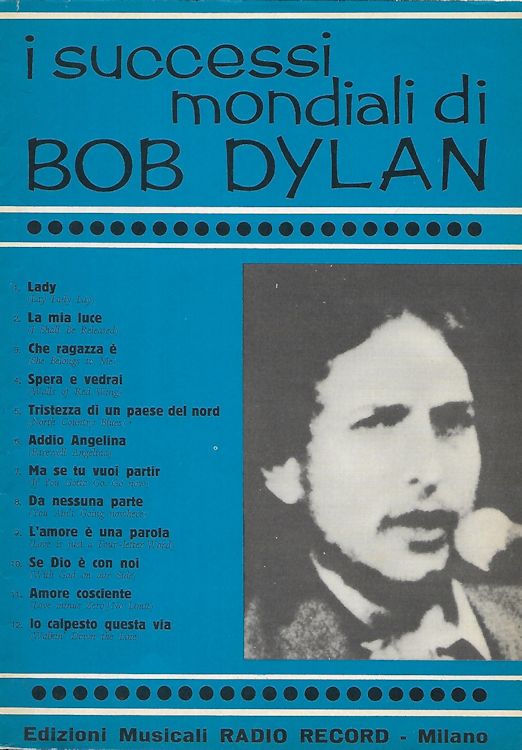 1970, 28 pages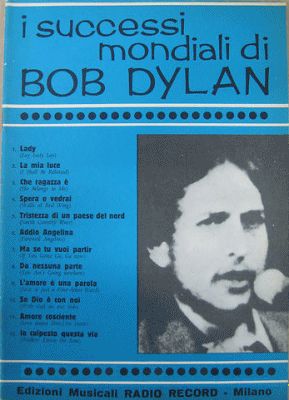 1974, no information