DISC AND MUSIC ECHO, UK
Disc was a weekly British popular music magazine, published between 1958 and 1975, when it was incorporated into Record Mirror. It was also known for periods as Disc Weekly (1964–1966) and Disc and Music Echo (1966–1972).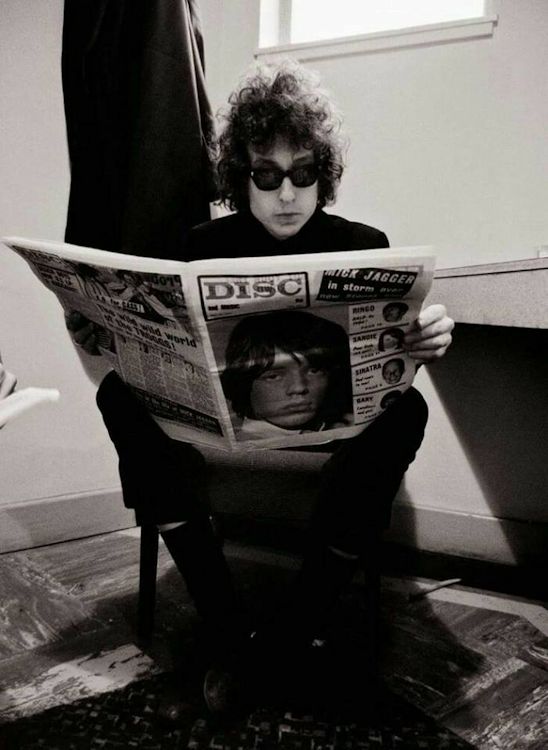 Bob Dylan reading Disc And Music Echo (dated 21 May 1966).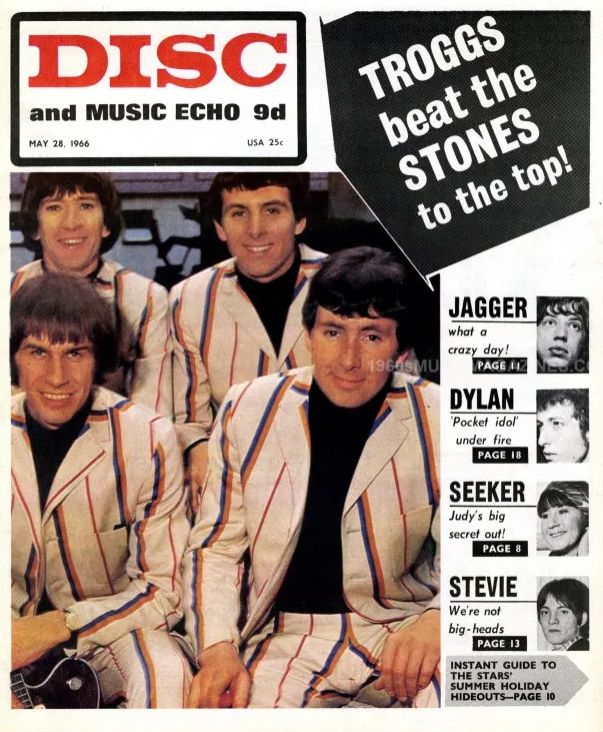 28 May 1966 [1219]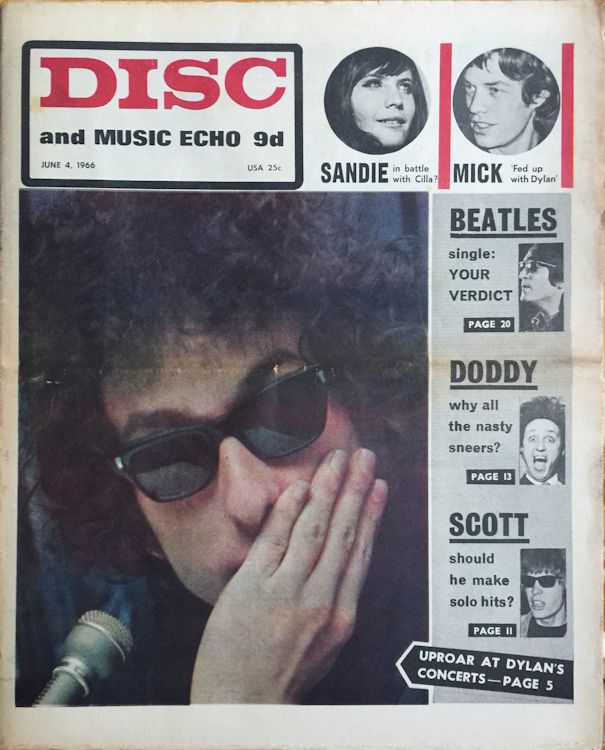 4 June 1966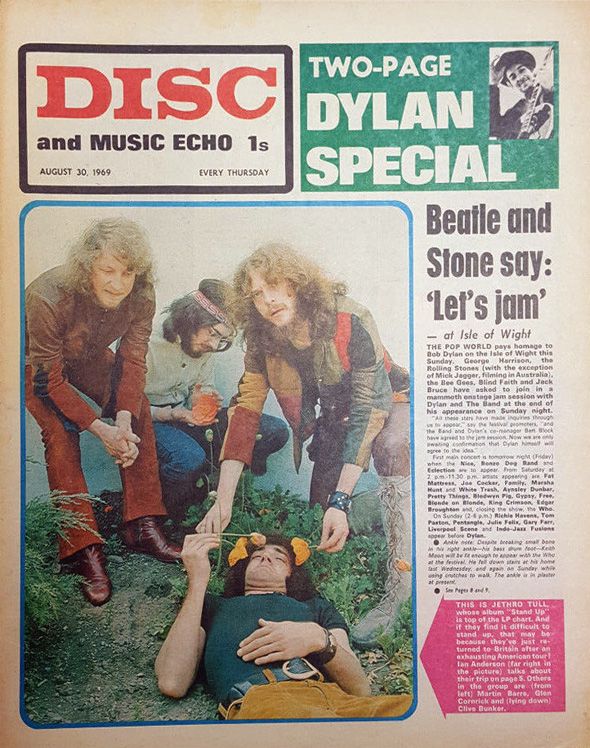 30 August 1969, 2 pages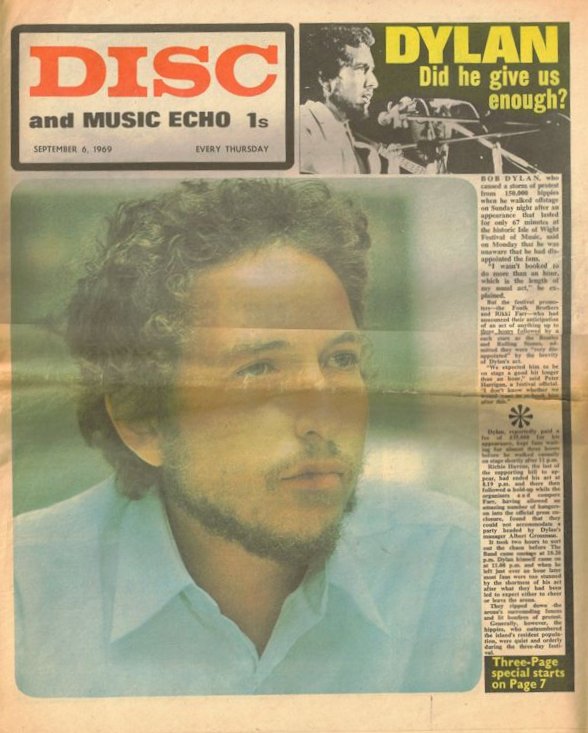 6 September 1969, 2 1/2 pages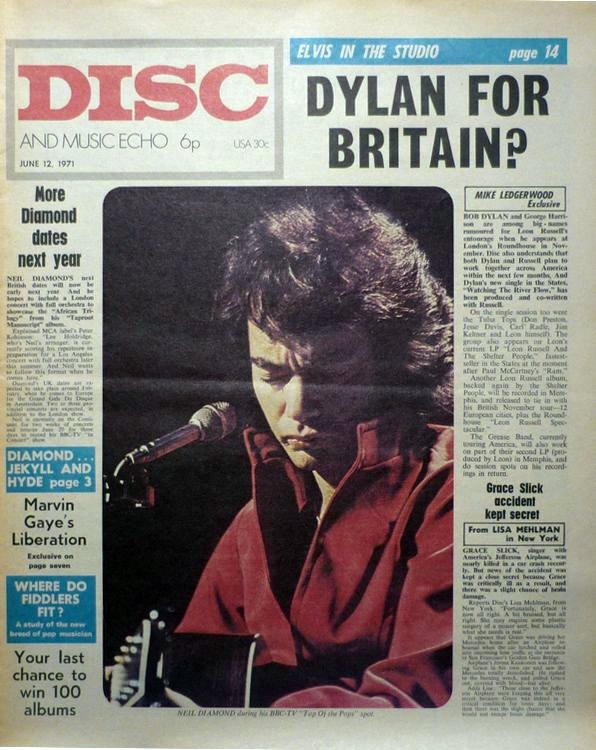 12 June 1971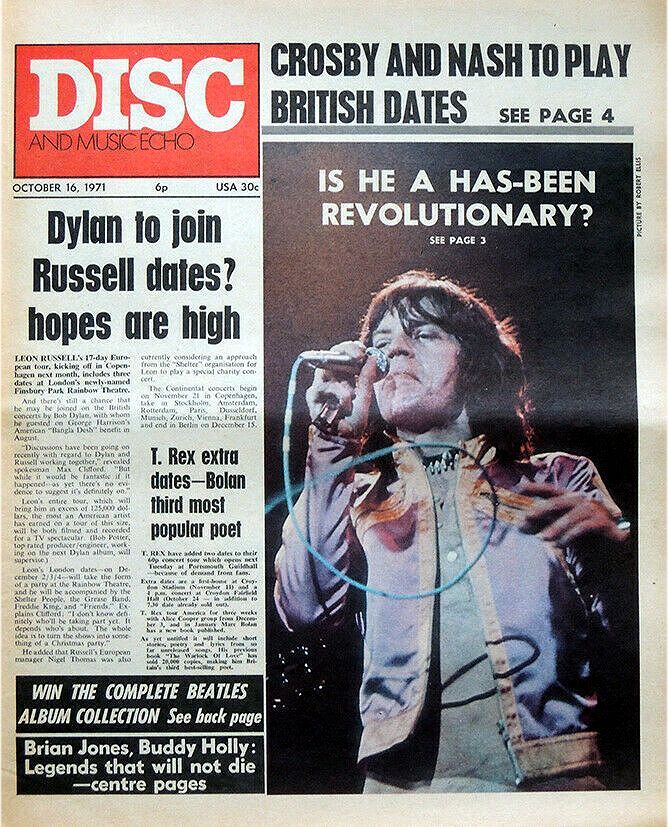 16 October 1971 [1119]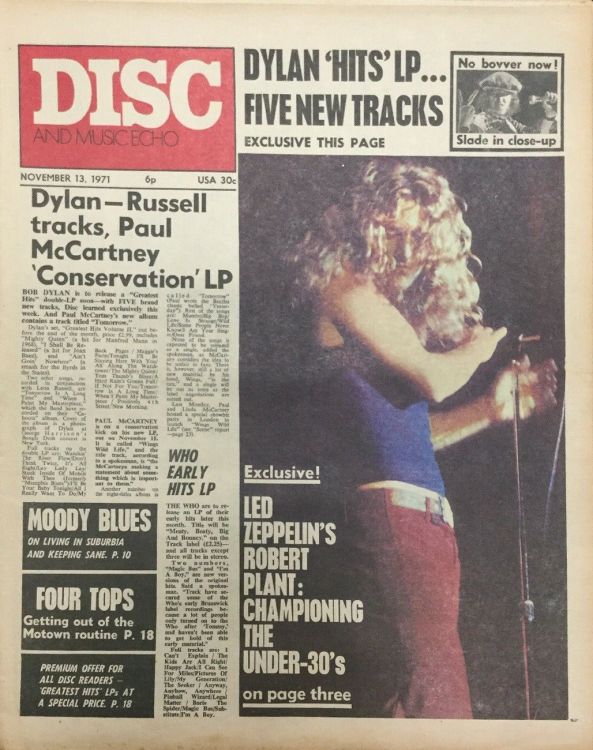 13 November 1971 [1119]