CREEM, USA
Creem (which is always capitalized in print as CREEM despite the magazine's nameplate appearing in mostly lower case letters), "America's Only Rock 'n' Roll Magazine", was a monthly rock 'n' roll publication first published in March 1969 by Barry Kramer and founding editor Tony Reay. It suspended production in 1989 but received a short-lived renaissance in the early 1990s as a glossy tabloid. Lester Bangs, often cited as "America's Greatest Rock Critic", became editor in 1971. The term "punk rock" was coined by the magazine in May 1971, in Dave Marsh's Looney Tunes column about Question Mark & the Mysterians.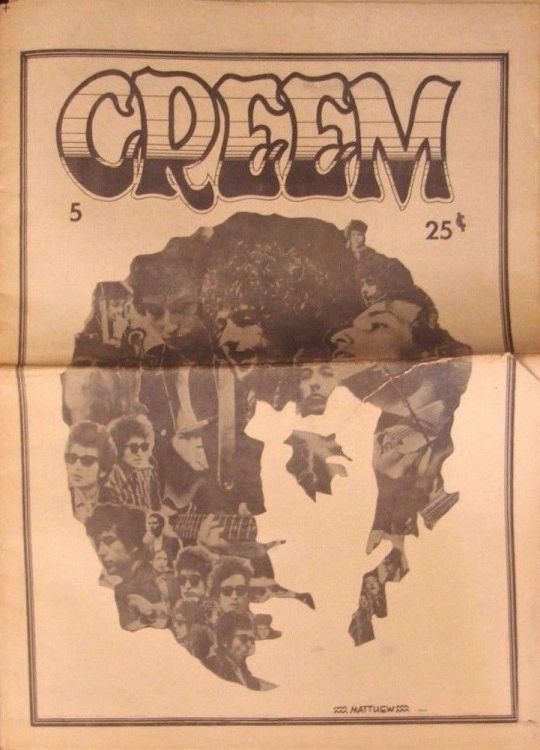 June 1969, no information
February 1972, 12 pages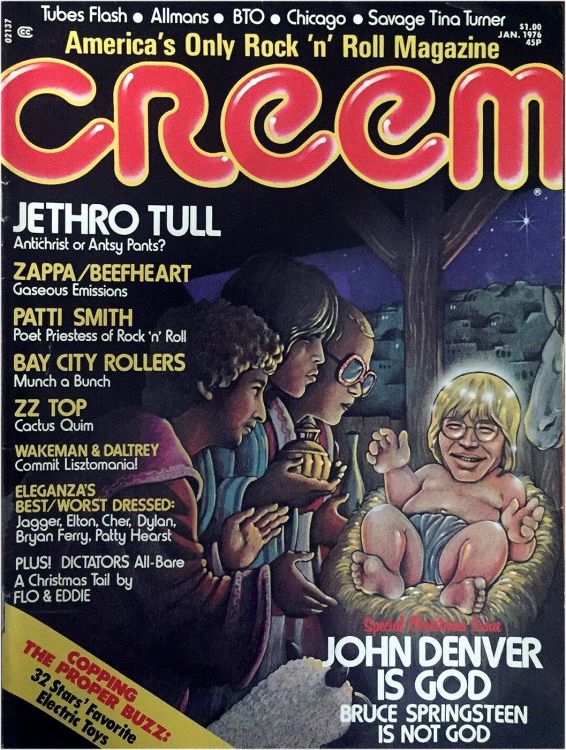 January 1976, Bob Dylan is only on the cover.
February 1977, 7 pages