EYE MAGAZINE 'DYLAN TREE' POSTER, USA
The poster was included as an insert in EYE magazine #7, September 1968.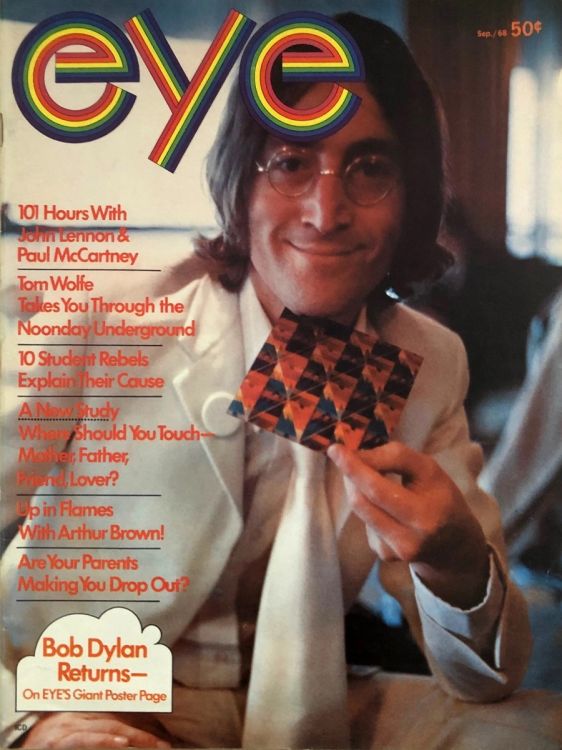 Below: BOB DYLAN - MUSICAL ROOTS & BRANCHES: Drawing of the 'Bob Dylan Tree', showing the roots of his music, and people he influenced (as birds). Some 'roots' could also be seen as 'birds', such as the Beatles and the Rolling Stones. This is a drawing from 1968: how many 'birds' would there be today in the tree?