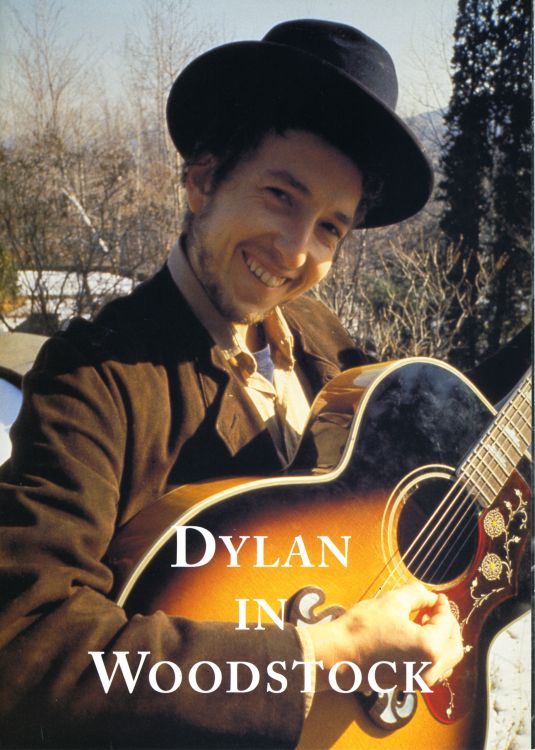 DYLAN IN WOODSTOCK. 1999 promotional document from Genesis Publications for the Elliott Landy photobook. This came with the Genesis newsletter, announcement letter and ordering form.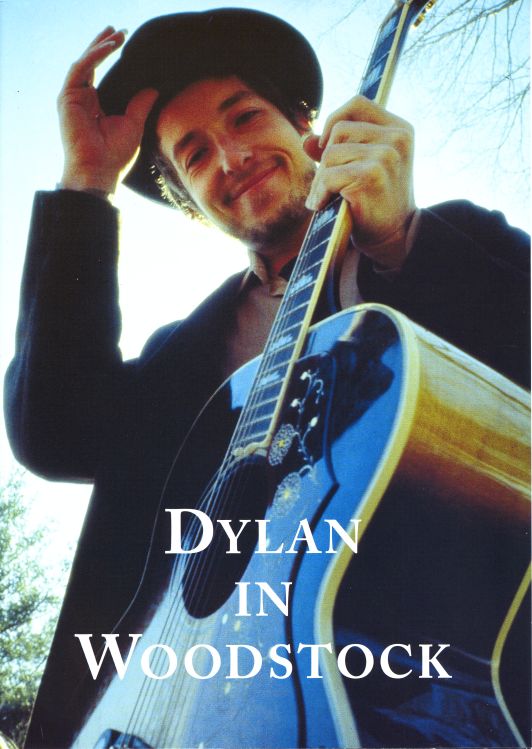 DYLAN IN WOODSTOCK. 1999 promotional document.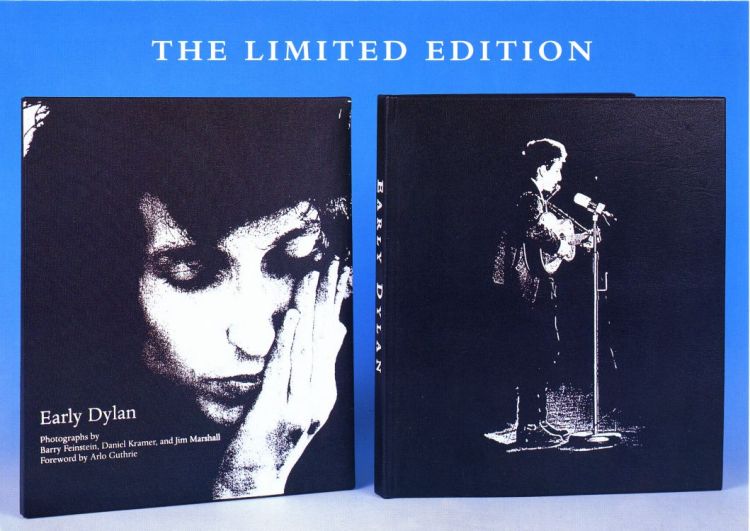 EARLY DYLAN 1999 promotional leaflet.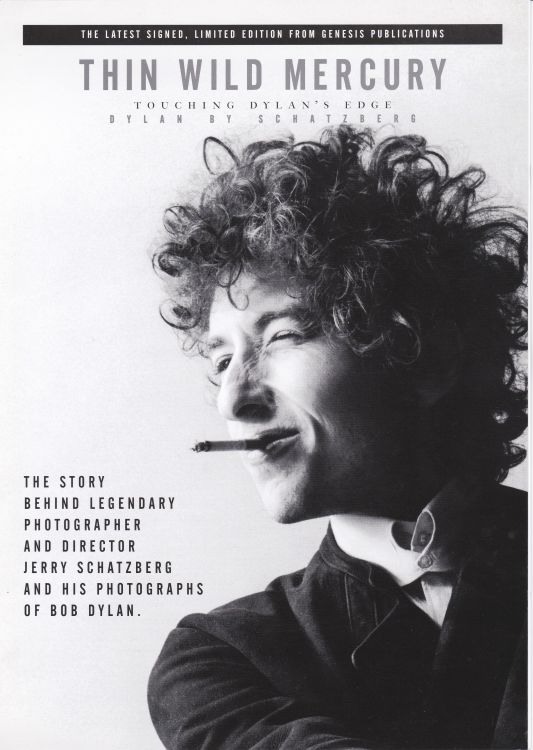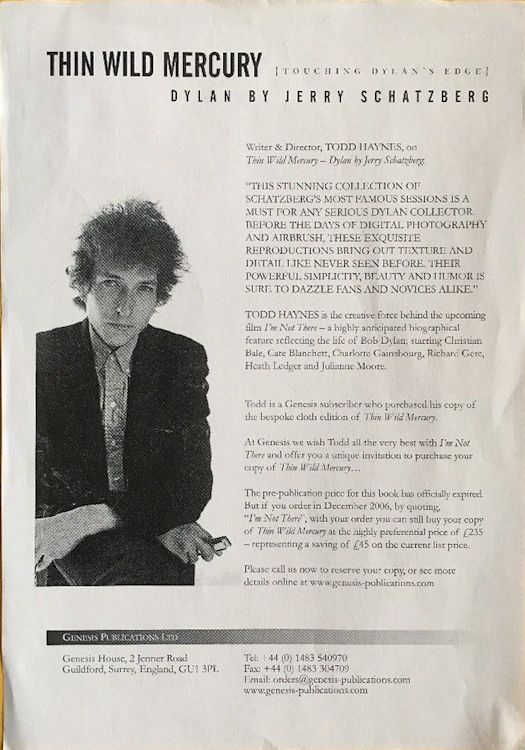 THIN WILD MERCURY 2006 promotional documents.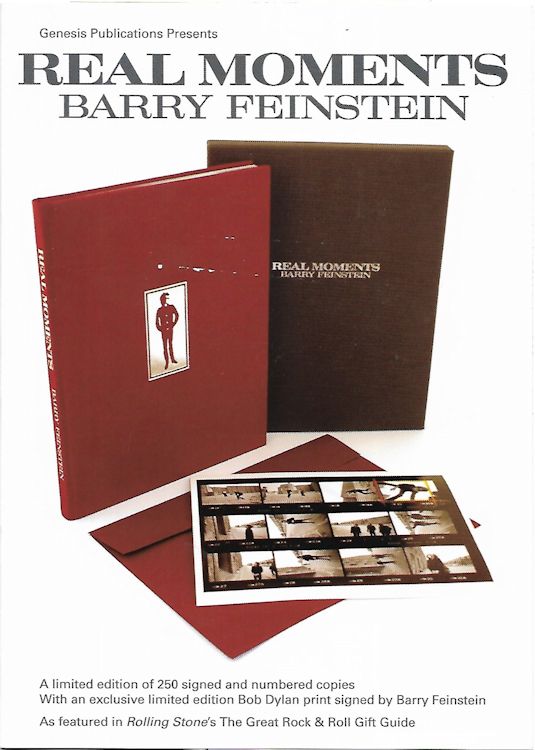 REAL MOMENTS 2009 promotional document.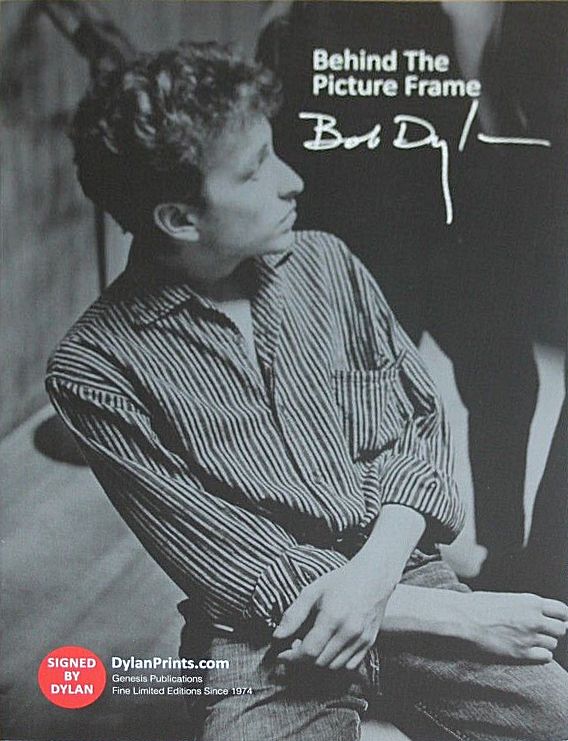 BEHIND THE PICTURE FRAME - SIGNED BY DYLAN. Catalogue of prints of Bob Dylan signed by him. Prints from 1962 to 1966 by photographers such as David Gahr, Don Hunstein, Jim Marshall, Sandy Speiser, Daniel Kramer and Barry Feinstein.
'Bob Dylan has autographed a limited run of 250 prints of classic photographs taken between 1962 and 1966. There are 25 sets of the Behind The Picture Frame collection of 10 prints available for sale, with each individual image costing $1800, or $1900 framed. The 10 prints are titled Folk City, Greenwich Village, Newport Folk, Freewheelin', The Times They Are A Changing, Another Side, Princeton, Biograph, Columbia Records and Royal Albert Hall. Fans who purchase the complete set of 10 [total $18 000] will also be given [!] an archival case in which to store them.' (www.loudersound.com). Thank you to John Baldwin for the scan and information.