THE WORLD OF BOB DYLAN
The World Of Bob Dylan On Tape: musicassettes and 8-track cartridges, 4 pages. There's no date on this promo leaflet. When unfolded its size is 18 x 36 cm; this is the size of a 7" sleeve, but this is not one -see below. The last items advertised are NEW MORNING and GREATESTS HITS CBS 40-62847 cassette, released in 1974. (Thank you to Tom Willems for the scans).
Note that the albums are listed in reverse chronological order, from the newest (NEW MORNING) to the oldest (GREATEST HITS). This is the same kind of flyer as the 1969 CBS Records Benelux.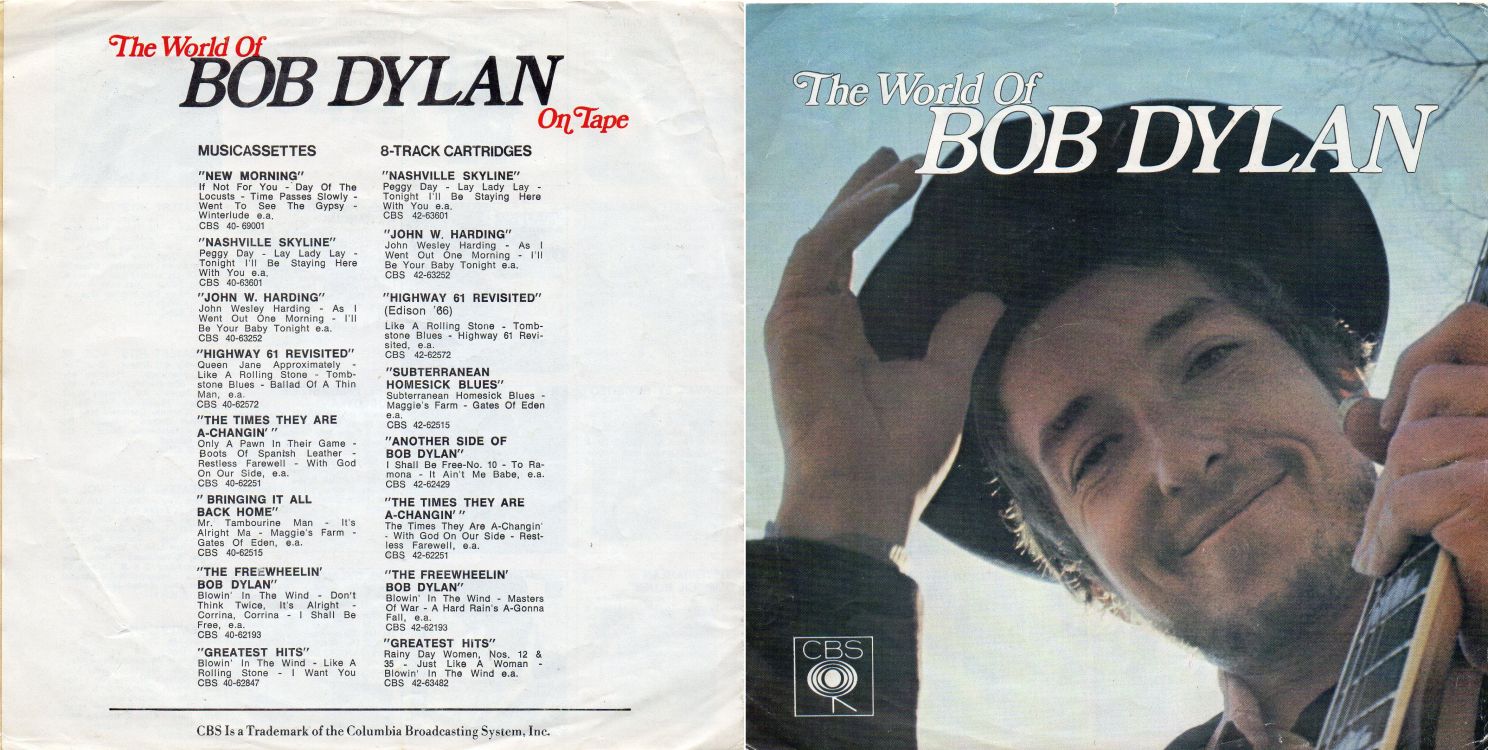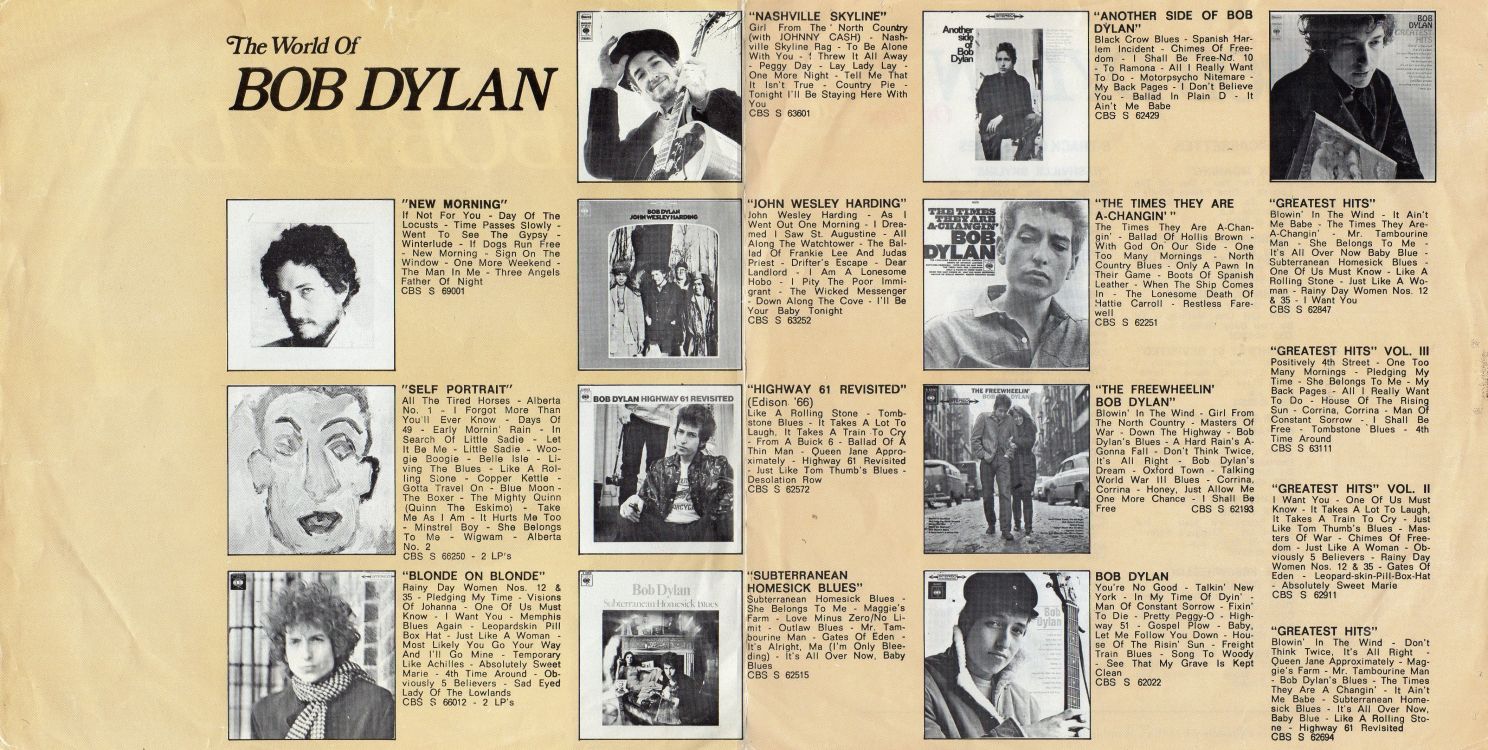 A very similar item was sold as a 7" sleeve on eBay in July 2023 for 1259,99 USD
(Images eBay)