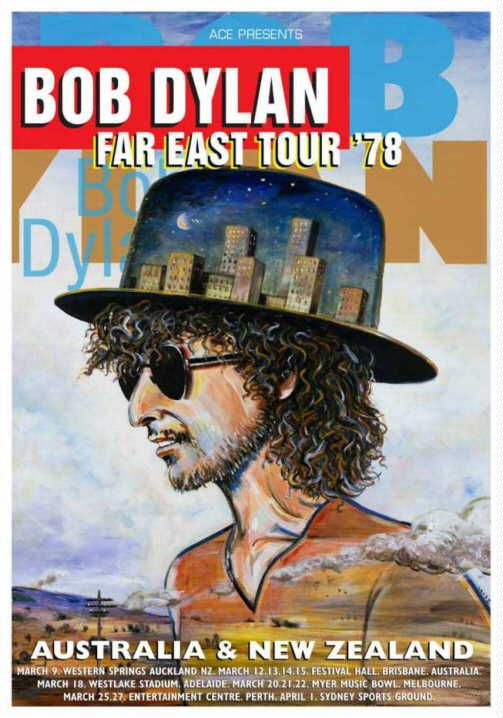 Australia and New Zealand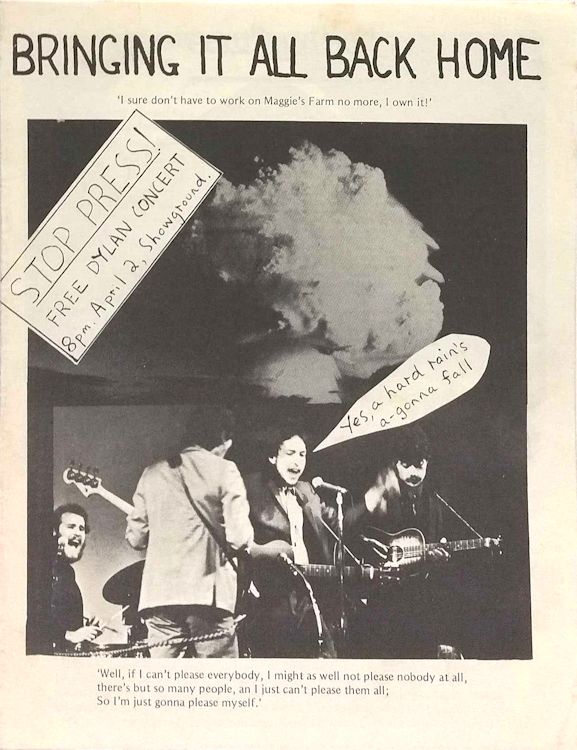 BRINGING IT ALL BACK HOME
"Free Bob Dylan concert promotional material.
Includes photographs, cartoon, a short piece on Dylan
by The Editors of Rolling Stone,
and an essay 'Epitaph Or Rebirth?' by Bob Dylan." (eBay).
No information on this strange item: Bob Dylan performed in Sydney on April 1st 1978, not 2nd, the actual venue was Sydney Sports Ground,
and it was of course not a free concert.