CHRONICLES VOLUME ONE, by Bob Dylan
Here are promo items from UK and Greece (2005):
PAPERBACK PUBLICITY PACK (UK)
When CHRONICLES VOLUME ONE came out in paperback in 2005, the UK publishers produced a publicity pack consisting of a card folder (about LP size) with a number of items slipped into the pocket of the card folder.
These included: (1) a poster, (2) details of the publicity campaign and (3) a copy of the book cover, not yet folded around a book. In the publicity pack shown, there was also a press release about "Scrapbook" and a small cellophane envelope but it is not certain that these originally came with the publicity pack.
The cellophane envelope contained : (1) a small brochure about the book, (2) a "Chronicles" sticker, and (3) a fake guitar pick with mention of Dylan and "Chronicles".
(Thank you to Ian Woodward for the photo and details).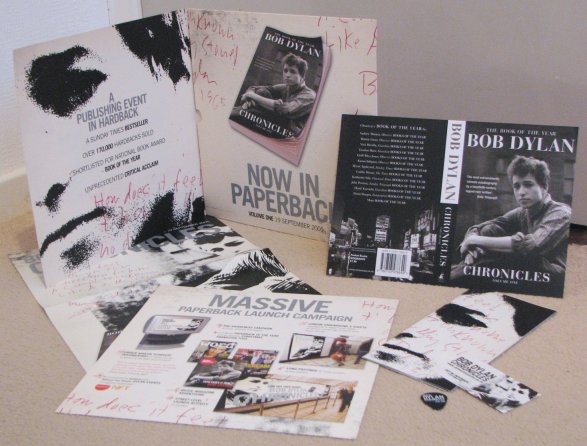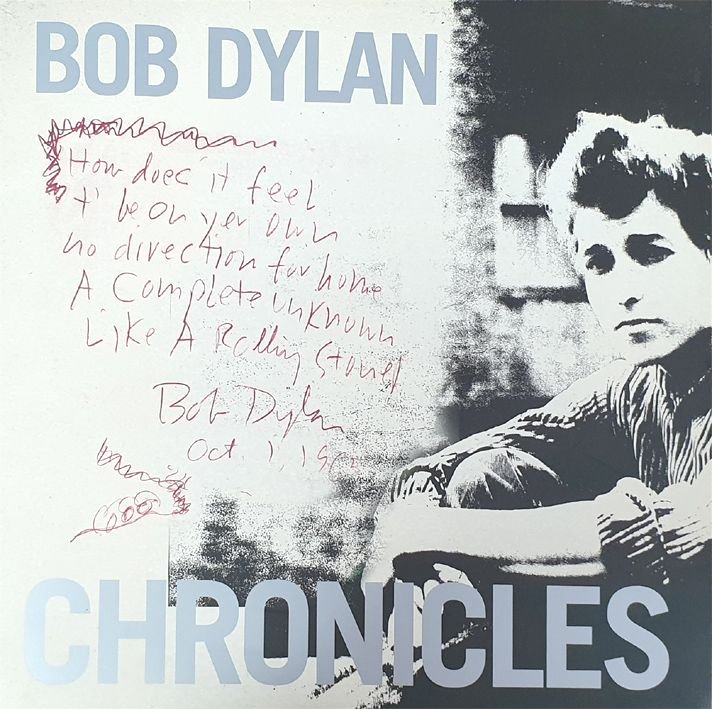 Other promo document
METAIXMIO promo for Η ΖΏΉ ΜΟΥ (Greece)
Metaixmio 2005, 12-page promotional booklet featuring critics (from Greece and other countries), and an extract of the Greek translation of Dylan's book. Special thank you to Daniel Martin for this item.