TANGLED UP IN BLUE, by Maarten Giltay Veth
This is a handmade booklet by the Dutch artist Maarten Giltay Veth. More information (in Dutch) here.
While the first book was dedicated to the song Tangled Up In Blue only, the series continues with 2 other volumes. Still with mostly blue colour, volume 2 and 3 present drawings with titles and lines of other Dylan songs (see below)
Each volume has 16 pages, 40 copies only were made: Scans and information: Jürgen Wasser and Peter Oudejans.
| | | |
| --- | --- | --- |
| TANGLED UP IN BLUE | TANGLED UP IN BLUE 2 | TANGLED UP IN BLUE 3 |
Below: inside of the books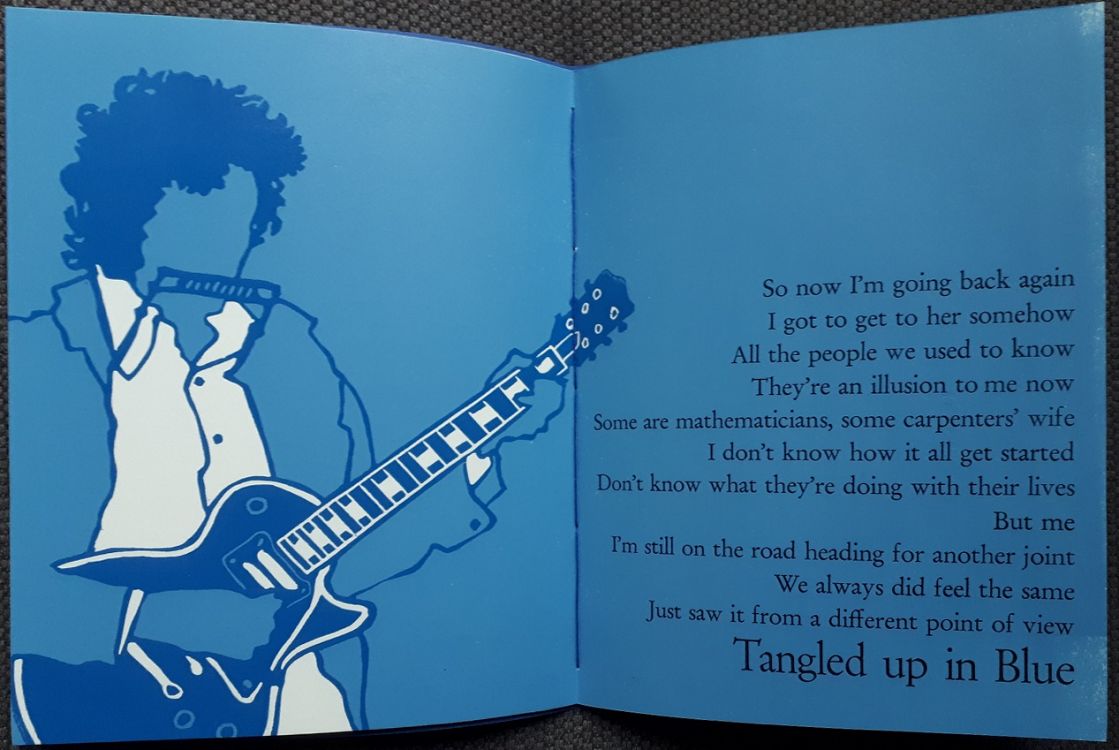 Volume 1