Set of 20 trading cards, each one showing a Bob Dylan concert poster; could also be on the 'puzzle' page, as the back of the cards, when correctly assembled, shows a Bob Dylan photography.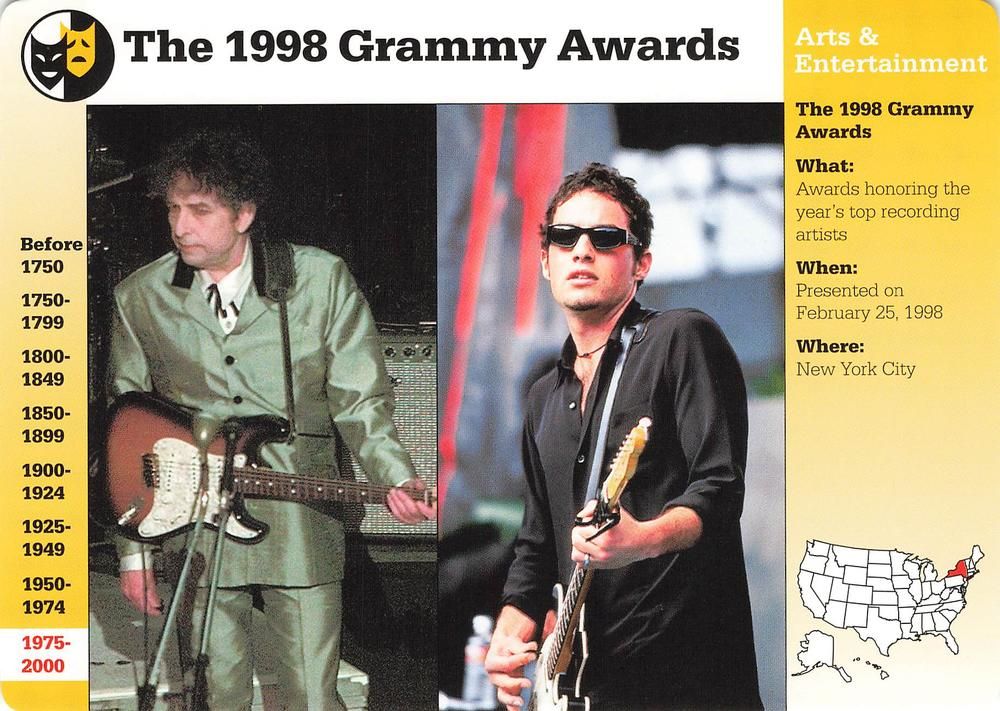 "The 1998 Grammy Awards" Grolier trading card, showing Bob and Jakob Dylan. "Grolier cards measure about 4x6 and were only available through mail order subscription".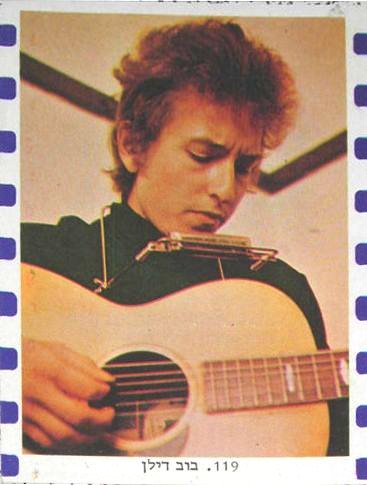 Israel. Seventies. 6.7 x 9.2 cm or 2.5 x 3.6 inches.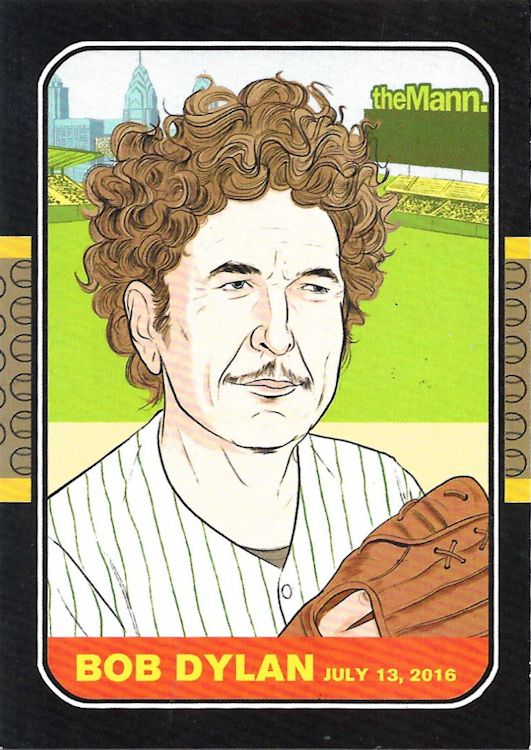 USA, given away at the concert in Philadelphia, 13 July 2016 (front)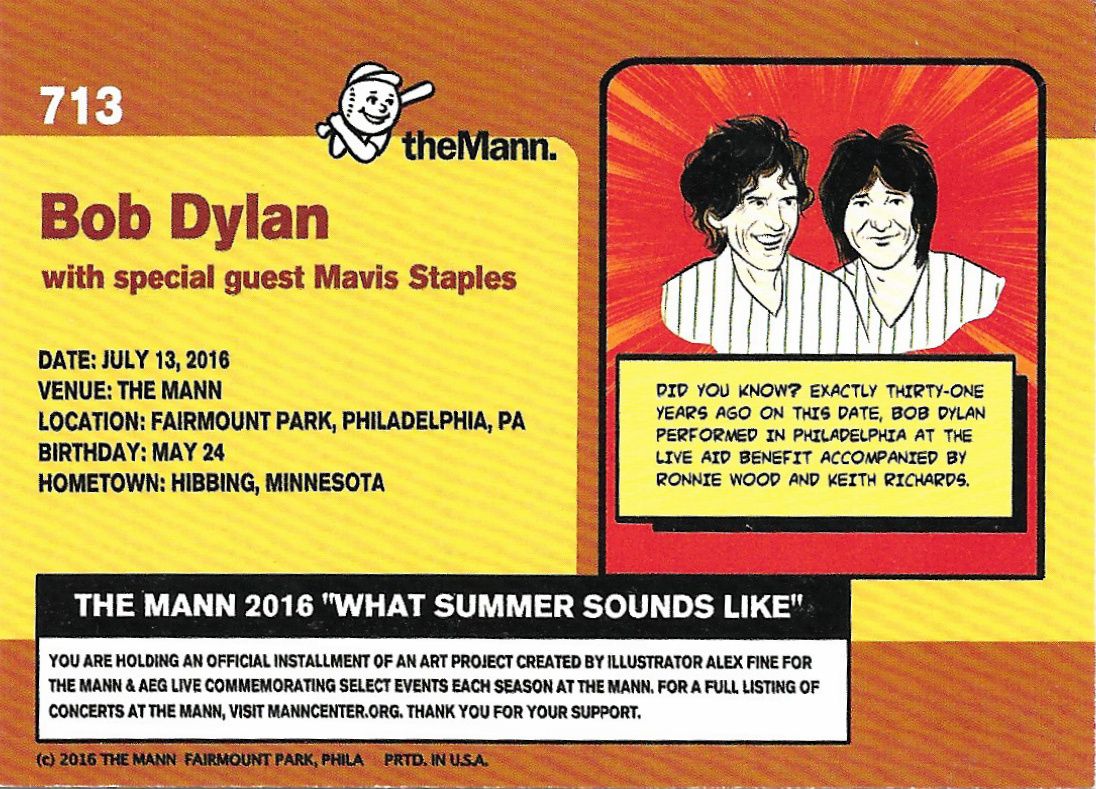 same, back. Thank you to Peter Koehler for the scans.