HEARTS OF FIRE is a 1987 American musical drama film starring Bob Dylan, Fiona Flanagan (billed only as "Fiona") and Rupert Everett. The film was essentially a vehicle for Dylan based on his success as a rock musician. It received poor reviews, a limited theatrical release and was later written off by Dylan himself.
US press kit (below) white board file containing a 2 page glossy document (casting of the film), captions, production information (15 pages) and 7 black & white photos (25 x 19 cm):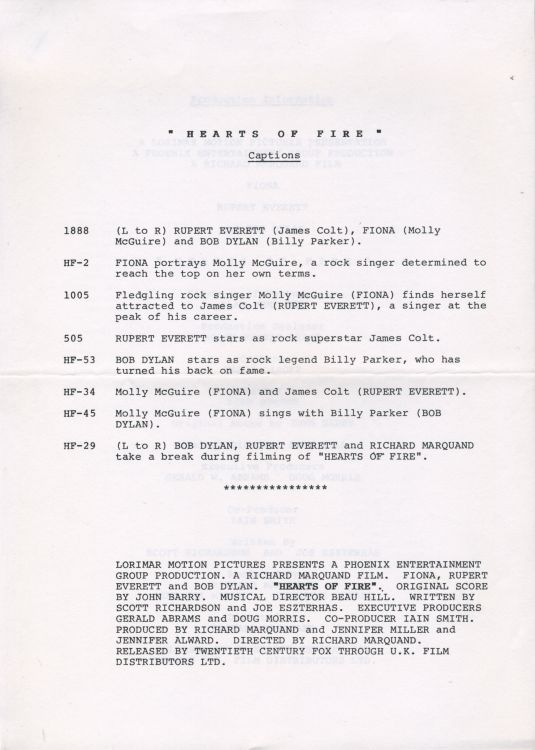 captions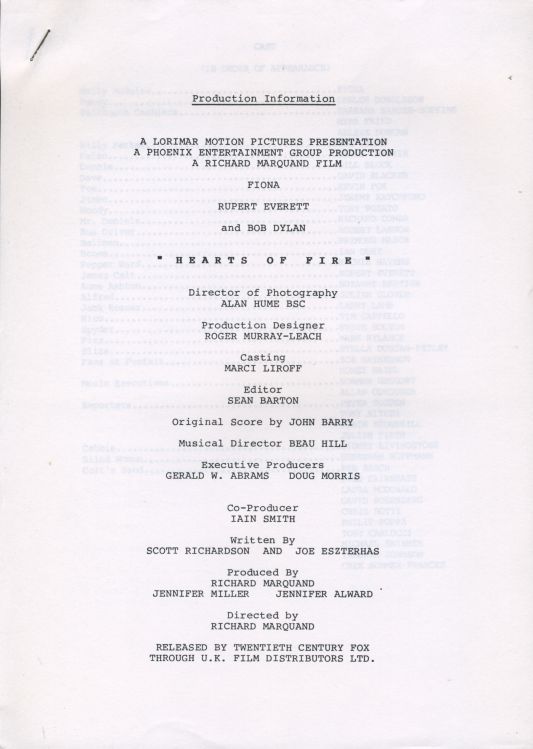 production information
1987 Spanish Lorimar promotional 8-page 12" x 8" cinema press book for the film 'Hearts Of Fire' featuring Bob Dylan. This unique promo book includes music credits, actors biographies, black & white photographs, colour picture cover with a blue tinted picture of Bob and Spanish text throughout.
Spain, flyer #1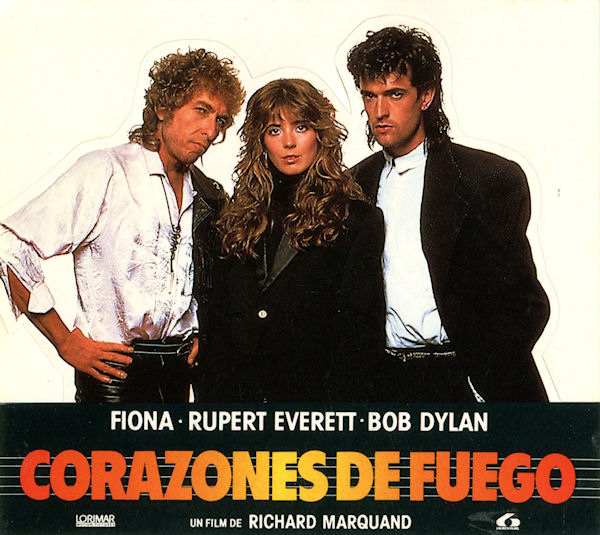 Spain, flyer #2 (to be pasted)