BOB DYLAN'S AMERICAN JOURNEY (Los Angeles, 2008)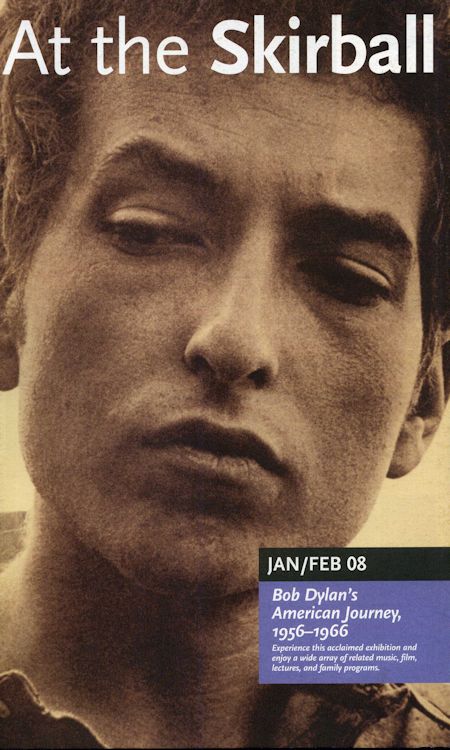 January-February 2008. BOB DYLAN'S AMERICAN JOURNEY 1956-1966. Booklet of the Exhibition at the Skirball Center, Los Angeles, CA.
'On view at the Skirball Cultural Center from February 8 through June 8, 2008, Bob Dylan's American Journey, 1956–1966, organized by Experience Music Project (EMP), is a visual and aural recounting of Dylan's transformation from rock 'n' roll–loving Midwestern teenager to Greenwich Village folk troubadour to the rock star/poet who electrified contemporary songwriting. The exhibition not only illuminates this fertile decade in Dylan's personal and artistic development, but chronicles a tumultuous period in American history, marked by the Civil Rights and anti-war movements'.