AU DYLAN NEUF, GAZETTE DU CLUB BOB DYLAN, France
Editor Chris Levraux, A4 size, in French
An advance copy (called 'European Bob Dylan Fanclub'), and 3 issues, 1976-1977.
The name 'Au Dylan Neuf' is a joke with the ancient French expression 'Au Gui L'An Neuf' ('Mistletoe in the New Year') that the Druids said when they were cutting the mistletoe on the first day of the year.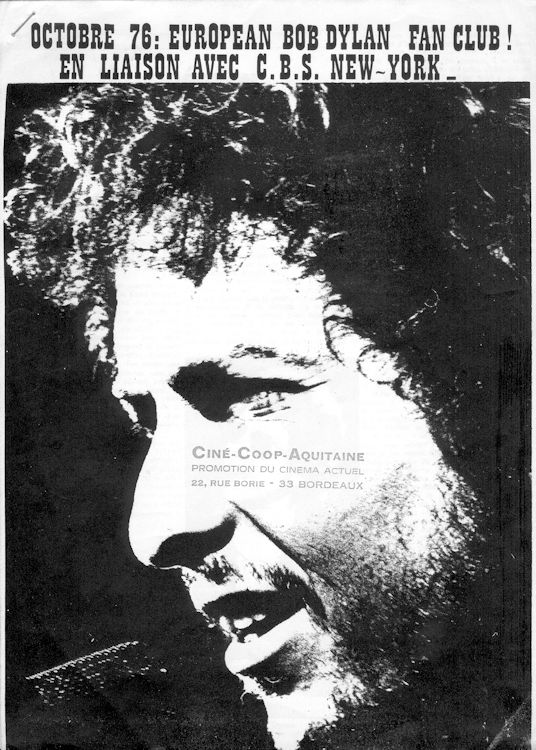 October 1976, advance copy.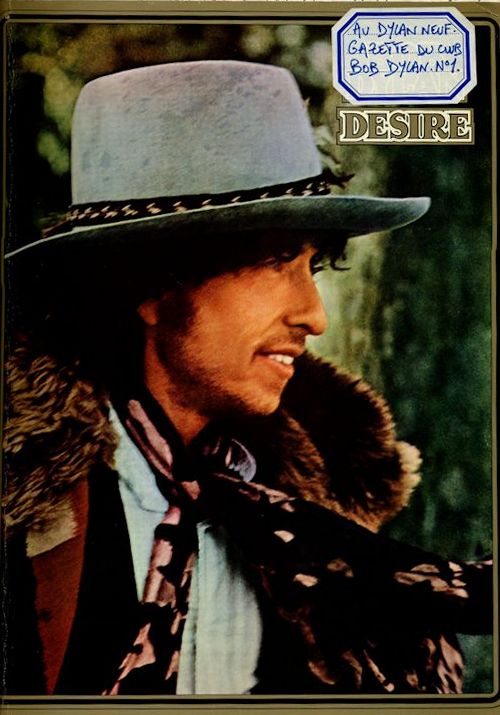 The cover of issue # 1 was a cardboard promo of DESIRE, with a hand written sticker pasted on it.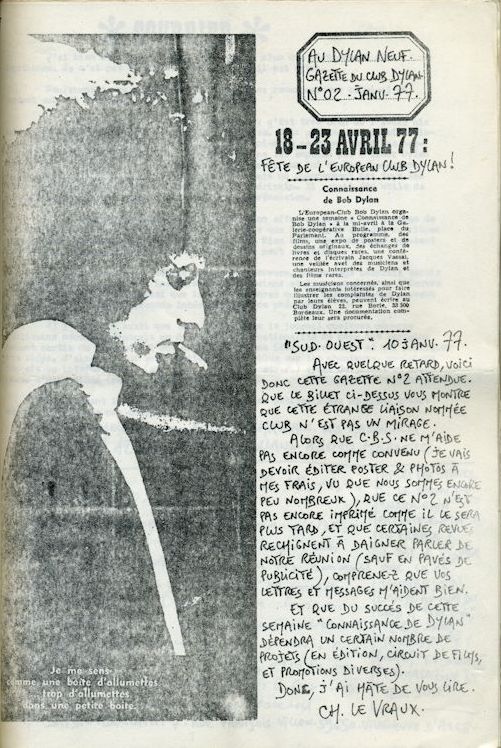 #2 April 1977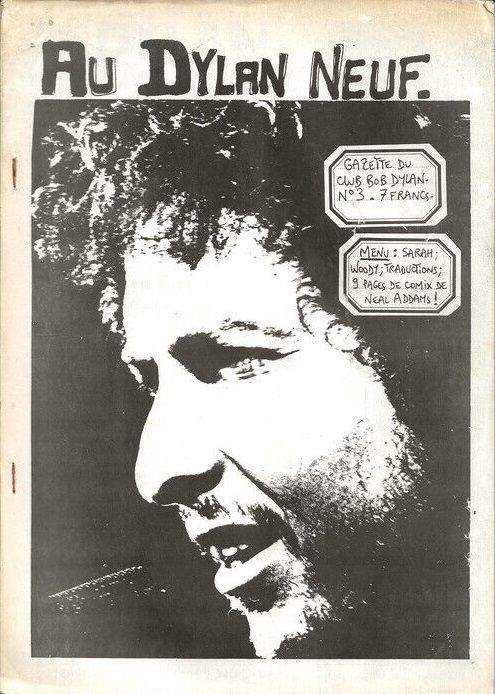 #3