BOB DYLAN BOOKS IN DANISH LANGUAGE - BØGER I DANSK SPROG
Danish is a North Germanic language spoken by around six million people, principally in Denmark and in the region of Southern Schleswig in northern Germany, where it has minority language status. Due to immigration and language shift in urban areas, around 15–20% of the population of Greenland speak Danish as their first language.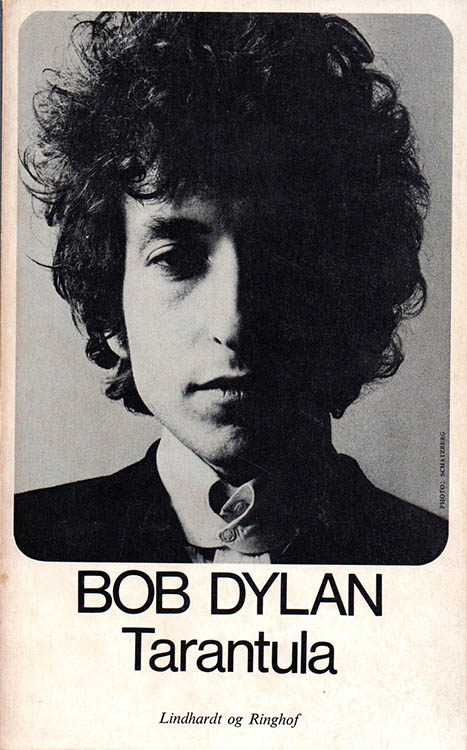 TARANTULA, by Bob Dylan, Lindhardt og Ringhof 1972, 144 pages, paperback.
same, Gylendal 2018, 144 pages. ISBN 9788702236590