BOB DYLAN BOOKS IN THAI LANGUAGE - หนังสือไทย
Thai, or Siamese, is the sole official and national language of Thailand, and the first language of the Central Thai people and vast majority of Thai of Chinese origin. Over half of Thai vocabulary is derived from or borrowed from Pali, Sanskrit, Mon, and Old Khmer. It is a tonal and analytic language, with a complex orthography and system of relational markers.
Native speakers: 20 to 36 million people.
Map of the languages of the world.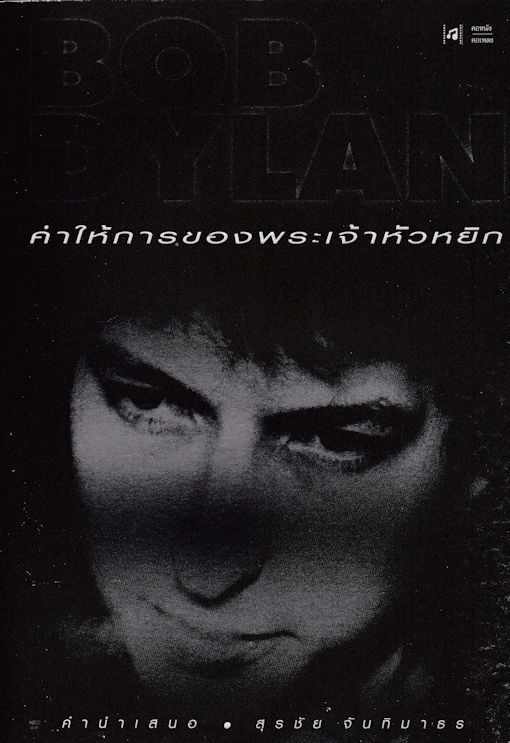 บ๊อบ ดิแลน: คําให้การของพระเจ้าหัวหยิก, by Jitjipoon Net, publisher คอหนังคอเพลง (Leather Neck) 2007, 164 pages. The title means 'Bob Dylan, The Testimony Of God Pinch'. ISBN 9789747476323.